About CPA in Florida
Meet the team at Parlade Schaefer Schortz CPAs, PA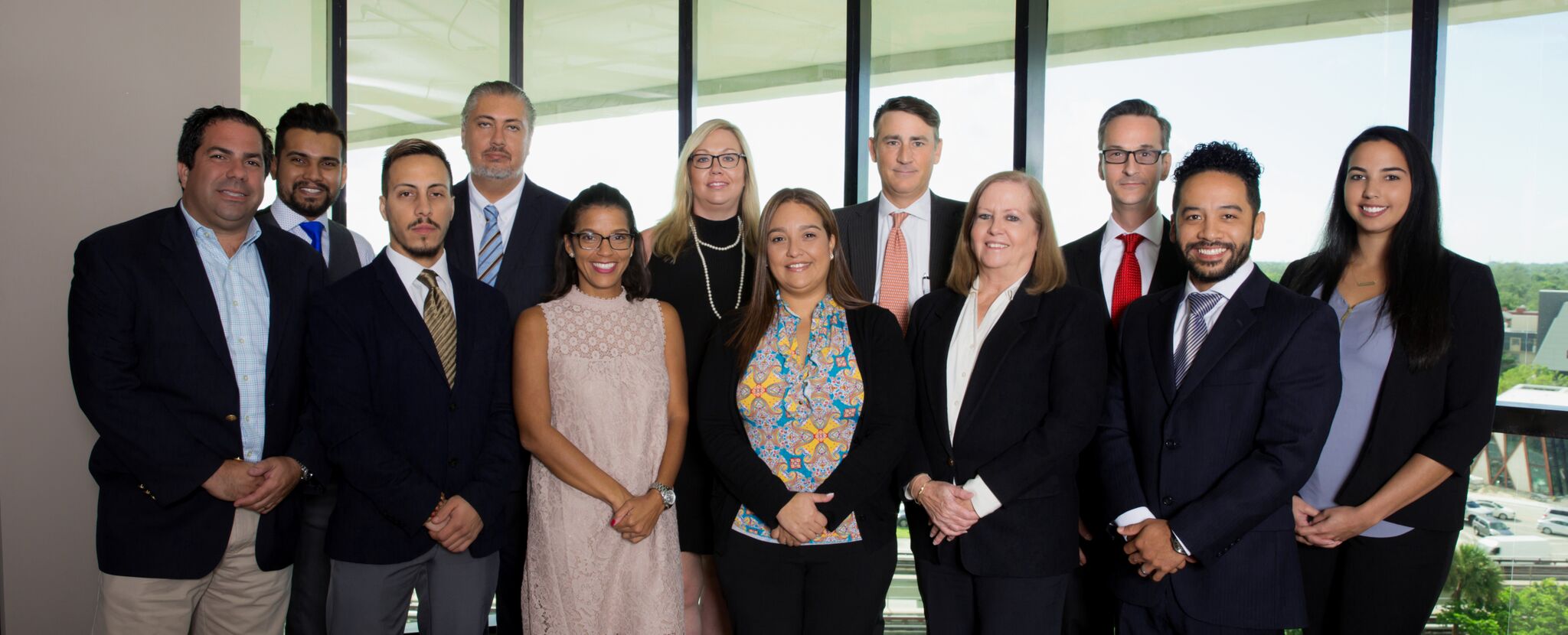 Jaime L. Parlade, CPA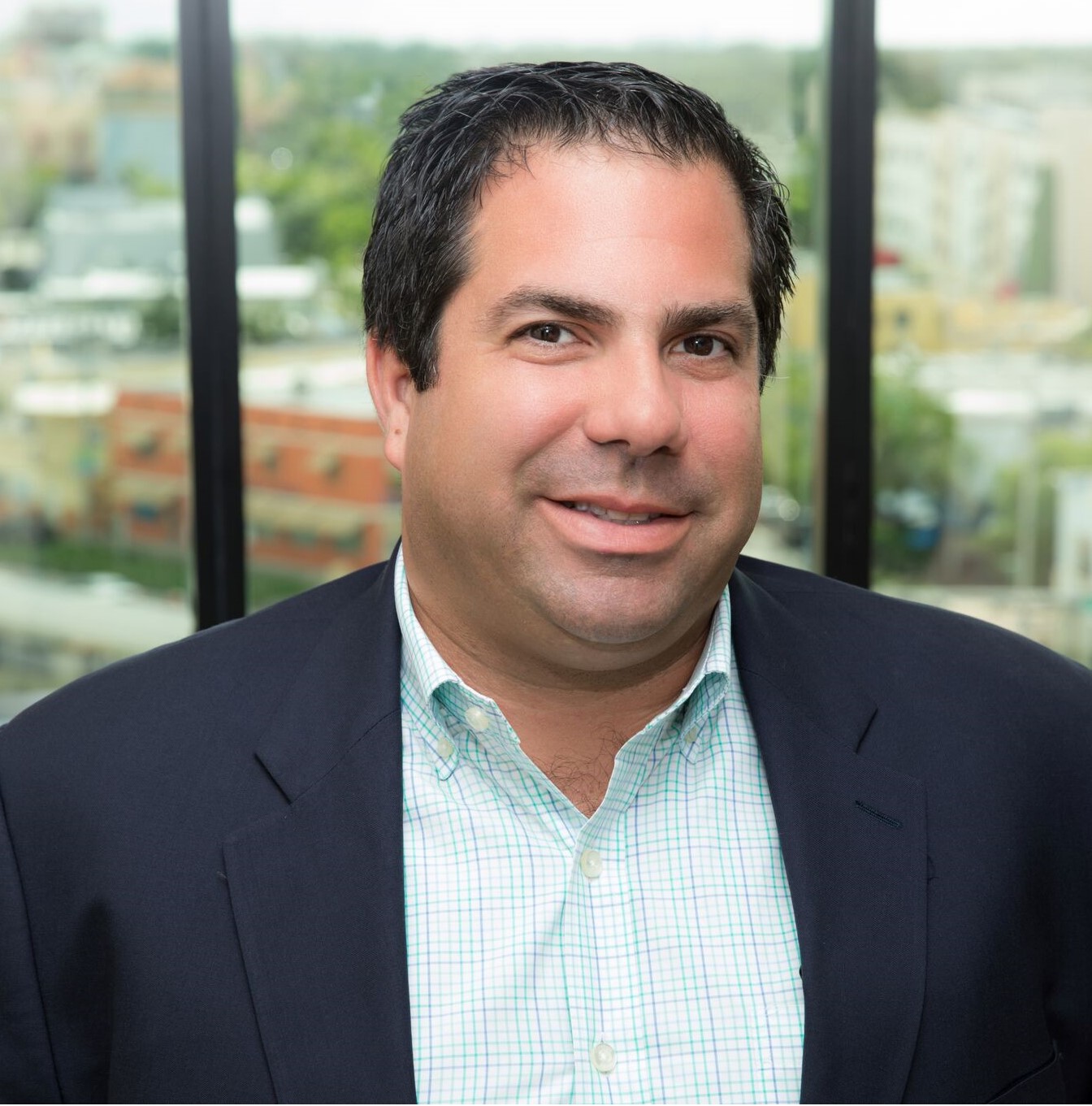 Jaime was born and raised in Miami, FL. He attended the University of Florida in Gainesville, FL, and earned his BSBA, Finance in 1995. He moved backed to Miami and realized the importance of having an accounting background despite what career path he chose. He took all the undergraduate accounting requirements via post-baccalaureate studies at Florida International University (FIU).
Jaime began his career at Price Waterhouse, now known as PricewaterhouseCoopers, LLP (PwC) in 1997. Jaime sat for the CPA exam in 1998 and passed all four sections on the first try. While at PwC, he attended FIU and received an MS in Taxation in 1999.
In 2002, Jaime, along with his current partner, Justin Schaefer, decided to leave the big accounting firm world and start their own firm. Since that time, he and Justin have had great success (and a lot of fun) building Parlade Schaefer Schortz CPAs, PA.
Jaime currently lives in Miami, FL with his wife Julie and his three children – Jaime, Cristina and Claudia. His personal interests include fishing and boating, travelling, wine collecting, his kids' activities and spending quality time with his family and friends.
Justin A. Schaefer, CPA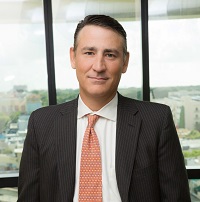 Justin was born and raised in Miami, FL. Other than a few years in Europe studying languages and attending graduate school at the University of Notre Dame, he has never lived outside of Miami. Justin started his career at PricewaterhouseCoopers in the area of international taxation. He went on to work at Deloitte and Touche, until he ultimately joined his partner, Jaime Parlade, in Parlade, Schaefer, & Schortz, CPAs, PA.
Education and civic involvement are important aspects of Justin's life. He received his Bachelor's degree from Florida International University in Miami, followed by a Master's of Science in Accounting, with a concentration in Taxation from the University of Notre Dame in South Bend, Indiana. He has been involved with the boards of Camillus Health Concern, Mount Sinai Hospital Founders Association, and The Cushman School. Since an early age, Justin has studied languages, including German, Spanish, and French.
For fun, Justin enjoys spending time on the water whenever and however he can. He enjoys fishing, diving, relaxing, and exploring the complex and beautiful islands of the Florihida Keys and the Bahamas.
Justin lives with his wife Oxana, who gave birth to their son Alexander Paul Schaefer on January 10, 2017.
Joseph R. Schortz, CPA, CGMA, TEP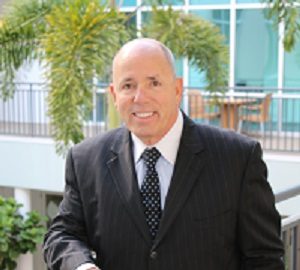 With more than 40 years of experience in both the public and private accounting sectors, Joseph's practice areas include tax planning and preparation for resident and non-resident individuals, partnerships, estates, trusts, corporations, and non-profits; business, estate and trust planning; compilations, reviews, and audits of financial statements; insolvency and bankruptcy; advisory services for international entertainers; and litigation support.
Prior to establishing his own private firm, Joseph provided a broad range of tax preparation and audit services, as well as other advisory and consulting services, including litigation support. He served nine years as a Partner at Kelson, Merves & Schortz, CPAs, and ten years as a sole practitioner in New Jersey, before selling his firm in 1996. He went on to become President and CEO of a nutritional supplements products manufacturer with $18 million in annual revenue, before selling the company to a California public company and relocating to Florida to continue in public accounting.
He is a respected public speaker and a published author. Joseph is married to Lynda for over 43 years. The couple enjoy 3 children and 4 grandchildren.
Mindy Reed, Firm Manager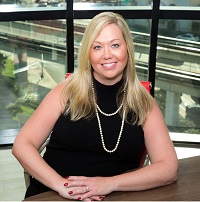 Mindy has 23 years of accounting experience in both public and private accounting.  Mindy joined Parlade Schaefer Schortz CPAs, PA in 2015, and has been working to assist our clients with their accounting needs. After studying Accounting at the University of Memphis, she began her career holding accounting positions, where she managed an array of accounting and operational services for businesses. Mindy has extensive experience in the wholesale, manufacturing, and construction industries.
Mindy grew up in North Carolina and is a mother of 2. She enjoys spending time with her family, any water activiites, cooking and entertaining.
Claire M Parlade, Manager of Payroll Department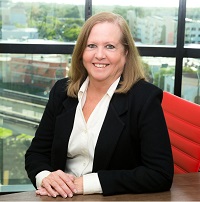 Claire is the payroll manager at Parlade Schaefer Schortz CPAs, PA. Her responsibilities include processing payroll and preparing quarterly and annual payroll reports for the Internal Revenue Service, as well as over two dozen states.
Before specializing in payroll, Claire was involved with the accounting of multiple companies, including financial statement compilations. Although the majority of her time is spent providing clients with payroll services, she continues to provide accounting services for a number of clients.
Claire has worked for over 30 years in the accounting and payroll field. Prior to joining Parlade Schaefer Schortz CPAs, PA, she worked for many years at a law firm in charge of the firm accounting, the Trust Accounts and the payroll.
Originally from Cuba, Claire moved to the United States with her family at the age of 8. She has resided in Miami, FL most of her life. There, she attended Miami Dade Junior College and graduated with an AA in accounting. She is the mother of three and the grandmother of 5. She loves reading, cooking and traveling.
Elay Linero, Manager of the Accounting Department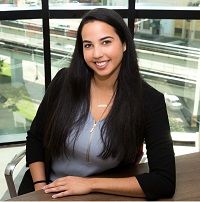 Elay Linero was born in Hackensack, New Jersey and moved to Miami, Fl at a young age.
In 2015 Elay graduated with her Bachelors Degree in Business Management from Miami Dade College. She is currently attending Nova Southeastern University on track to obtain her Masters in Accounting. Her ultimate goal is to obtain her CPA.
Elay has extensive experience in the banking and accounting arena and is a focused member of the firm. So focused in fact that her motto is "The grass is greener where you water it"- Neil Barringham. Her goal is to always make things the best they can be.
When not focused on servicing our clients, Elay enjoys outdoor activities, reading cheesy romance novels, watching movies and dancing.
Stanton Leach, Associate of Accounting Department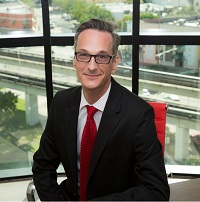 Stanton was born and raised in Michigan, and after attending Bob Jones University in Greenville, SC, studying Speech Education and Music, and touring England with the University Sacred Music Ensemble, he worked 3 years as an Auditor for a Resort in his home state.
In 1993 Stanton moved to Nashville, TN working 6 years as a Senior Administrator at Deutsche Bank in the Investment Securities Department before accepting a role as Senior Accounts Receivable Specialist at Mitsui & Co, USA where he spent 7 years as Team Lead.
Visiting Miami in 2008 for the first time, Stanton decided to make it his home and began his employment as Staff Accountant for 3 Fastsigns Franchise locations before joining Parlade Schaefer Schortz CPAs, PA in May 2017, as the Accounting Manager. Bringing his 20+ years of experience in the Small Business, Corporate Investing and Hospitality Industry, Stanton delivers a well-rounded knowledge of finance to our clients.
At home, Stanton enjoys anything outdoors as long as the Florida weather holds up.
Edward Schwartzman, Associate of the Tax Department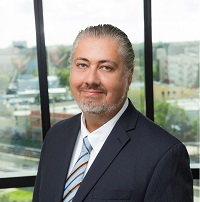 Ed joined Parlade Schaefer Schortz CPAs, PA during 2011 as a manager in the Tax Department, upon moving to South Florida from New York. His experience exceeds 20 years with boutique firms specializing in ultra-high net worth individuals and complex financial transactions.
Ed was born in Russia and grew up in Israel, before immigrating to the US via New York. He is a graduate from Queens College in New York, a husband, and a father of three boys.
Anthony Francisco, Associate of Tax Department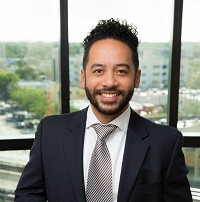 Tony joined Parlade Schaefer Schortz CPAs, PA as an accounting/tax associate in 2015. He is actively involved in tasks such as monthly accounting, tax preparations, FIRPTA withholding certificates and additional consulting services to its clients. Tony holds a Bachelor of Science degree in Accounting from Colorado Technical University.
Prior to joining the Parlade Schaefer Schortz CPAs, PA team, Tony was a professional dancer and choreographer.  He had the opportunity of being involved in various types of entertainment productions.  Throughout the years, he has danced in world tours with several chart-topping musical artists.  From 2011 through 2014, Tony held the position of dancer and choreographer for several movie productions. hi
Muhammed A. Khan, Associate of the Tax Department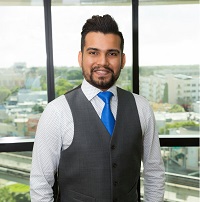 Muhammad A Khan "Ali" was born and raised in Lahore, Pakistan and moved to the US in 2006. In Pakistan, he finished high school and went on to pursue his certification for ACCA (Association of Charted Certified Accountants). After his migration to US, he continued to pursue his career in accounting.
Ali earned his Bachelors of Accounting from Florida International University where he maintained a position on the dean's list for 3 consecutive years. He is now pursuing a Masters in Accounting, with specialization in Taxation at NOVA University.
Ali joined Parlade Schaefer Schortz CPAs, PA in January of 2017. He began his career in public accounting at A//BACS as a junior accountant in 2009 and moved to the private sector to work for a medical practice as full charge bookkeeper in 2013.
In addition, he holds the credential of an Enrolled Agent with the IRS and has passed all four CPA exams in 2016 on his first attempt.
He is fluent in English, Urdu, Hindi and Punjabi.
His hobbies include painting, traveling and most recently playing with his newborn son.
Leyma Sanchez, Payroll Assistant
Leyma was born and raised in Havana, Cuba, and moved to the US in 2015. In Cuba she attended University of Havana and graduated with an Accounting Degree in 2010. She started building her career shortly after graduating. Prior to joining Parlade Schaefer Schortz CPAs, PA in January of 2018, she worked for a couple of years in a CPA firm gaining experience in the public accounting field.
She would like to continue attending University to obtain her Bachelors in Accounting. Her long term goal is to get the knowledge and experience needed to become in a CPA.
She enjoys dancing, singing, outdoor activities, and spending time with her friends and family.
Ayisha Toffee, Administrative Assistant
Ayisha Toffie was born in Cape Town, South Africa. She is 28 years old, married and has 2 beautiful children. In September of 1997, she moved to the United States. Her dream was to purse a career in the medical field. A few years after graduating from NPTI, with a Medical Assistant Diploma. She concluded that the medical field was not for her. She started seeking interest as an administrator. Shortly after, Ayisha joined the accounting firm of Parlade Schaefer Schortz CPAs, PA as an administrative assistant. After being part of the firm for a short period of time she found a lot of interest in the accounting department. She is very ambitious and goal achieving. She strives to give her children everything she never had. Her long term goal in this firm is to absorb and obtain all the knowledge and skills to one day become a CPA herself.
Ayisha enjoys cooking and building memories with her family.
Michelle White, Tax Associate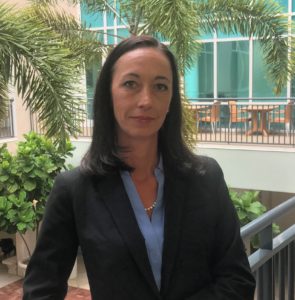 Michelle was born and raised in Gulfport, MS, and has lived in Southwest Florida since 1999. She attended the University of South Florida in Sarasota, FL, and earned her BSBA, Accounting in 2011, followed by a Master of Accounting, with a concentration in Audit/Systems from the University of South Florida in Tampa, FL.  Prior to entering the field of accounting, Michelle was in the hospitality industry for over 20 years in restaurant operations management. She started her accounting career as the Controller of a private country club in Cape Coral, FL in 2012, until she joined the firm of Joseph R. Schortz, CPA, PLLC, in 2017. Michelle is presently working towards obtaining her CPA license.
Michelle currently lives in Punta Gorda, FL with her husband and two daughters. She enjoys spending time with her family, training in Brazilian jiu-jitsu, and spending time outdoors.
Amy Provencal, Tax Associate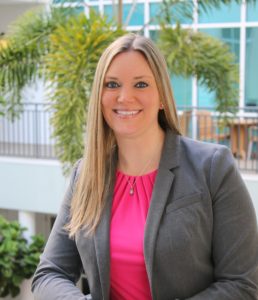 Amy Provencal joined the Joseph R. Schortz, CPA, PLLC team in 2004. In 2010 Amy took a leave from public accounting to broaden her experience in the private accounting sector where she worked as a controller for 6 years. Amy came back to the team and public accounting in the summer of 2016. Amy specializes in preparing corporate, partnership, personal and non-profit tax returns as well as compilation of financial statements for a variety of clients and businesses, including individuals, corporations, partnerships and trusts.  She also performs bookkeeping and audit work and assists new businesses with start-up administration and QuickBooks training.
Prior to joining the firm, Amy worked in the service industry where she performed all the front of the house functions including administration and financial duties. She earned a Bachelor of Science in Management from Hodges University and a Master of Science in Accountancy from the University of Phoenix. Amy plans to become a Certified Public Accountant in the future. She is a member of the American Institute of Certified Public Accountants (AICPA). Outside of the office, Amy enjoys spending time with her husband, daughter and their dog. She also likes to play sports, exercise, travel and sit down with a good book.